FAQ's
We offer 2 ways to shop our boutique. You may come in during our posted open hours and browse the store.
We do not take appointments during open hours for Prom, Homecoming or Special Occasion gowns. Please make sure if you plan to try on gowns, you arrive at least 30 minutes prior to our posted closing time.

Appointments are never necessary, but if you have a special need or require extra physical assistance with your purchase, please call us and we can schedule an appointment before or after hours. Please contact us at least 7 days in advance of your appointment need so we can find a time that works!



We have 5 dressing rooms, and each are on a first come, first serve basis. We are a small boutique, not a mega-store,
and during Homecoming and Prom Season we will often have a wait for a room on Saturdays and Sundays, especially in the afternoon. Shopping during the week can be a welcome change to the busy weekend traffic!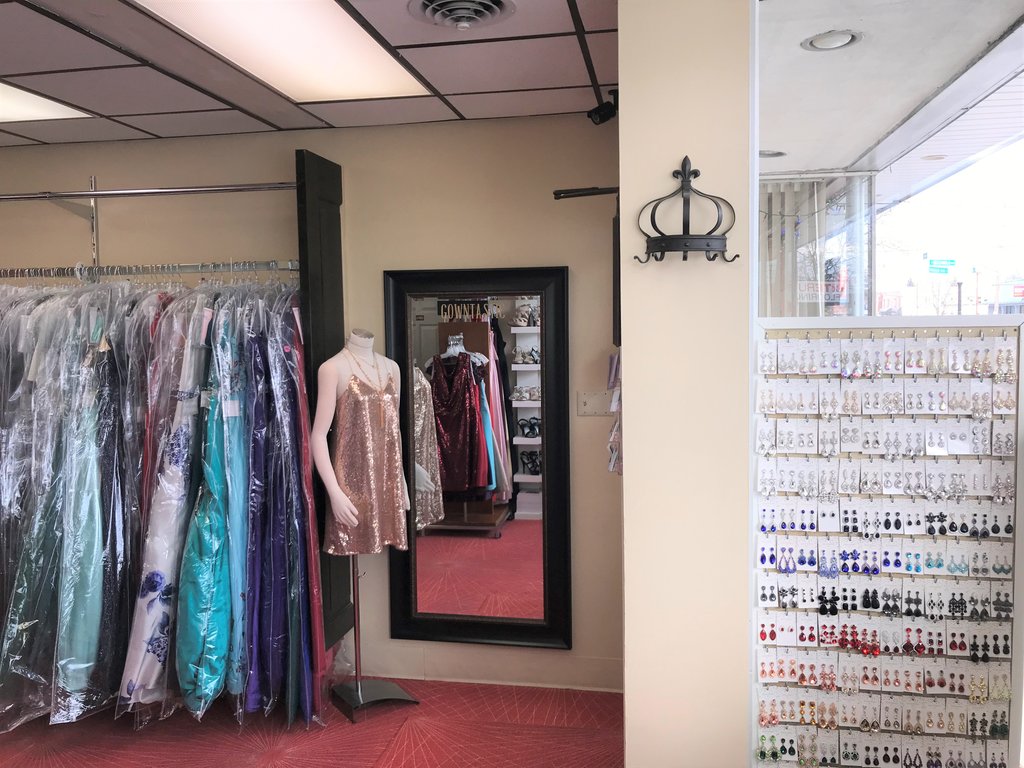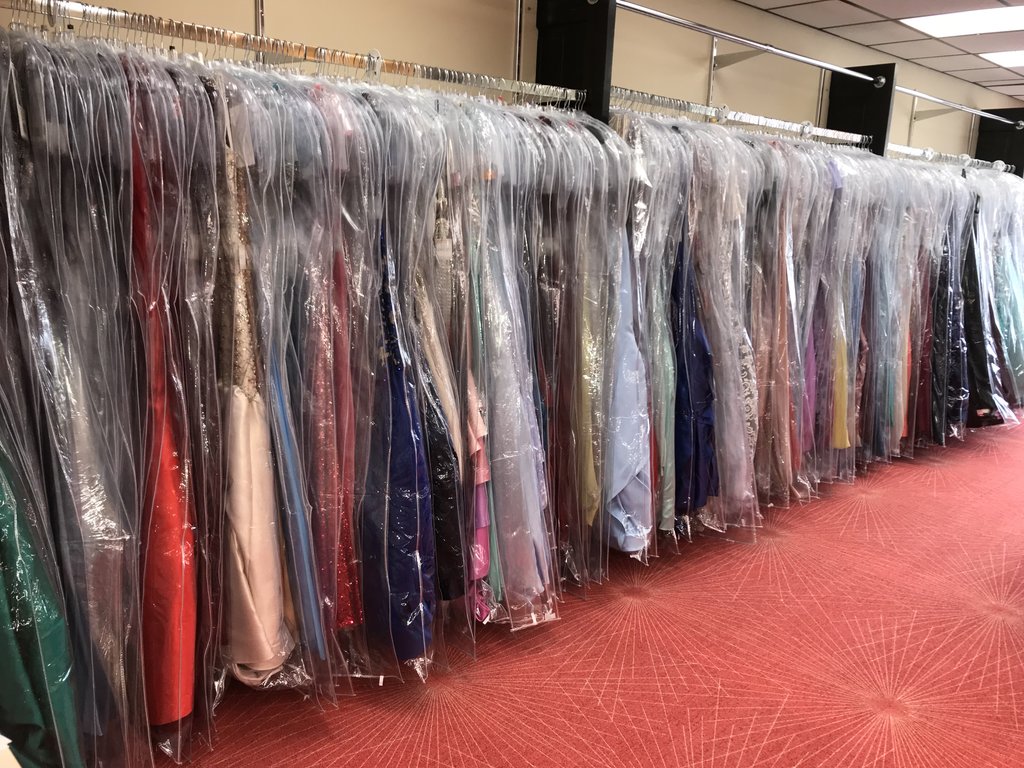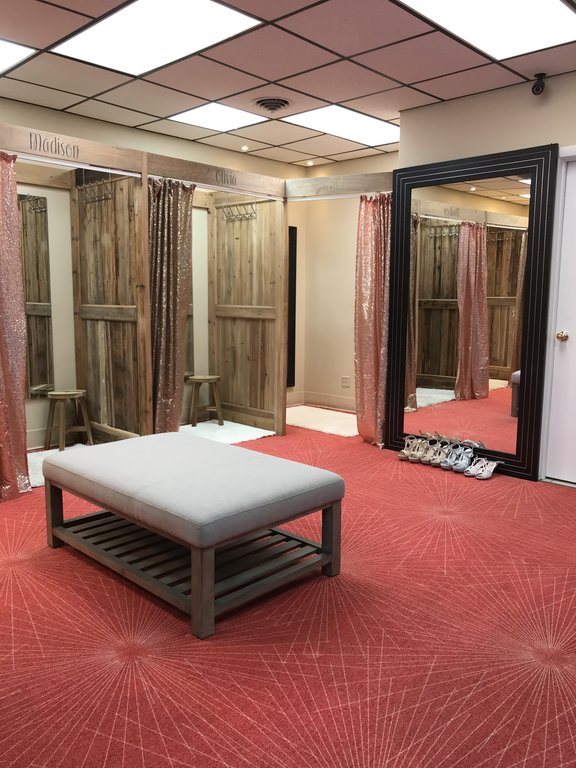 Return Policy
ALL SALES ARE FINAL, NO REFUNDS OR EXCHANGES, NO EXCEPTIONS!
Gowntastic has a NO refund, return, exchange, or cancellation policy. Formal dresses are a special occasion item which means that some may only wear the dress once and then try to return it. Also, we may have special ordered your dress in the size and color that YOU choose. We are a retailer and cannot return the dress to the manufacturer from which we order your dress. Our policy is clear because we want you to know everything before you buy. If you have any concerns, please call!

Special Orders
Once you decide on the dress, we will check our current stock and if it is not available we will check the availability of your dress through the designer. We always check to ensure we can obtain the dress by your Wear Date. Your Wear Date is the Date you will need to be wearing the dress. Once we have confirmation the special order will be received by your Wear Date, we will then proceed with the order and notify you of the expected ship date. Your card will not be charged until we can confirm shipment of your dress before your Wear Date. Again, if the dress is not available for your Wear Date, your credit card will not be charged. If your dress is not available, we will contact you and ask if there is another dress that you wish to check the availability. Special Order dresses require a 50% downpayment; this downpayment is non-refundable. Special orders can not be returned or exchanged, so make sure it is the dress you love before having us place the order. If you have any concerns, please call!

Online Sales
Please follow each designer's size chart and our How To Take Your Measurements tutorial before purchasing your dress online. If you have any questions at all, please contact us first before ordering. Each designer fits differently, and each one has a slightly different size chart. So if you try on 3 dresses from 3 different designers, you may not be the same numerical size in each. When you shop in our store, we know which dresses run small and which run larger. It is more difficult to tell when ordering online. We will aid you in any way possible to find your perfect fit for the dress you love. Please know that depending on your measurements, alterations may be required to make the dress fit perfectly. We will find your size in your favorite dress. If that size is out of stock in store, we are happy to order it from the designer for you if supply exists. Our dresses sell quickly, and what you see online today may be gone tomorrow.

Will You Register My Dress for My School?
Yes! For Prom, Gowntastic will not sell the same style dress in the same color to the same school. Gowntastic carries many designers and styles that other area stores do not, decreasing the chance of a duplicate at your prom or event. We also carry an exclusive line of gowns that are not sold online, which increases your chance of having an exclusive gown. We do not promise that your dress will not be at your school's prom or other event as other stores or internet sites may sell your gown in the same color to a customer of theirs and we cannot prevent this from happening. We only promise not to sell the same dress in the same color from our store.
HOW DOES THE TUXDEO RENTAL PROCESS WORK ON YOUR WEBSITE?
Begin your browsing experience by clicking on the BROWSE TUX STYLES HERE link in the Styles Section. When you find a tuxedo or suit you like, click the Customize button to transfer it into Build a Tux.
Build a Tux allows you to customize your ensemble with many different and colorful accessories. Once you have built a look unique to you, create an account and save it to Event Manager.
Event Manager is your placeholder for the ensembles you create and a convenient tool for organizing your event. See more information below.
Once you are finished in Event Manager, click 'Proceed to Checkout' and you can pay for your orders in a typical e-commerce fashion.
Shipping
All dresses in our store are for sale. Those dresses can be purchased at any time.
In Stock dress shipping is 7-10 BUSINESS days to arrive at our store.
Special Order Custom made dress normal shipping is 16 weeks to arrive at our store.
Rush shipping is available for both in-stock and special order dresses. However, the Rush shipping dates and costs varies by designer. Please call us for additional Rush shipping information.
Also, we can carefully pack and ship your dress to any location in the USA for an additional cost. Gowntastic uses USPS, UPS and FedEx shipping.

Payment Options
We accept Cash, Visa, Mastercard, American Express, Discover, Apple Pay and Paypal.

Sales Tax
When purchasing a dress in our shop, all sales will be charged with the current State of Ohio sales tax , 7.5%.
For orders, all Ohio Residents with an Ohio shipping/billing address will be charged the current Ohio state sales tax.

Measurements
If you are ordering a dress at our store, we will size you for the designer that you have chosen. We try our best to size you to the closest fitting size to minimize alterations. Depending on the dress style and your measurement, Alterations may be required. Having the straps shortened or having length taken up are the most common alterations we encounter with sizing formal wear gowns. Please consider this additional cost when deciding on your purchase.
If you are measuring your own size to special order a gown: no refunds, returns, or exchanges will be accepted for measuring the incorrect size. The dress is made to the measurements in the size chart, not your specific measurements. Be sure to pick the largest of your three measurements. If you have questions regarding measuring please feel free to contact us via email. The measurements you give us regarding our policy applies to all items sold on this site including clothing, shoes, and accessories. We will ask for your measurements when you confirm your order and we will double check the size and assist accordingly.
We do not provide measurements for dresses not ordered through our store.
Alterations
We do not have in-house Alterations, but we can refer you to several Tailors that provide excellent quality and price.

Free Layaway / Payment Plans available for Prom From November through March 1 each year
Gowntastic offers two types of Layaway / Payment Plan. Each plan requires the layaway item(s) to be picked up 2 weeks prior to the Wear Date or by April 15th, which ever is first.

Plan 1: 2-payments
50% down payment is required; this down payment is non-refundable.
The final 50% payment is required when the layaway item(s) are picked up
Pick up is required 2 weeks prior to wear date
If the item(s) are not picked up 2 weeks prior to the wear date, the item(s) will be forfeited and Gowntastic will remove the item(s) from layaway and place them back out for sale.

Plan 2: Multi-payments
50% down payment is required; this down payment is non-refundable
The final 50% is paid in multiple payments agreed upon between Gowntastic and Purchaser
Final payment is required when the layaway item(s) are picked up
Pick up is required 2 weeks prior to wear date
If the item(s) are not picked up 2 weeks prior to the wear date, the item(s) will be forfeited and Gowntastic will remove the item(s) from layaway